Offices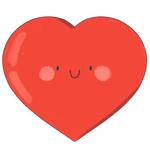 us
Smooth operation, comfortable for the patients
A great product with amazing customer service!
These prophy angles are so easy to use and provide a great clean every time
Highly recommend these soft prophy angles for an efficient and effective teeth cleaning experience
Wonderful choice for a hygienist looking for soft prophy angles that deliver superior results
Our hygienists love them!
Our hygienists love them!
Perfect for patients who are looking for a gentle yet thorough cleaning experience
Great for sensitive teeth, and the convenient size makes it easy to use in any dental office setting
Excellent Soft Prophy Angles for Comfort and Ease of Use
Perfect Choice for All Your Dental Needs: Soft Prophy Angles
GREAT PRODUCTS ALWAYS FAST SHIPPING
Frequently Asked Questions
FAQs
How come
wonderful
is so much more affordable than anywhere else?
Because we only sell to offices directly, you skip paying costly industry markups brought on by middlemen.
Are
wonderful
products affordable because they are made abroad?
No, all wonderful products are made right here in the USA. With Wonderful Dental, you don't have to wait around for flash sales and holiday discounts. You SAVE Money every single time.
Is wonderful allergen free?
Yes. We are big 8 allergen free. More allergen info Here
Is
wonderful
made in the USA?
Yes! All wonderful products are Made in the USA!